What comes to mind when you hear the following?
Christian Bale ('nuf said)
Anne Hathaway (being a total badass and looking lovelier than ever)
Costumes (doesn't everyone like to dress up and pretend they're someone else, or is it just me?)
Plot Twist (keeps you on your toes)
Love (all kinds - parental, romantic, unrequited, etc)
Sounds like a GREAT chick flick, right!? Well, it's none other than The Dark Knight Rises. I know, I know, superhero movies are for boys. Trust me! You'll love it! Now go get your drink on at Cinebarre and watch this action packed chick flick!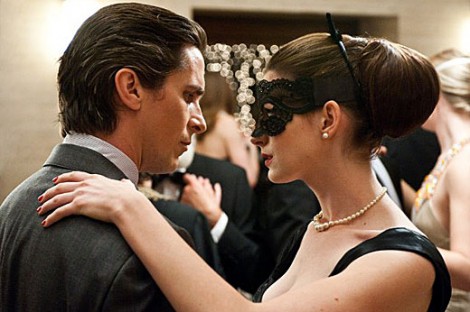 There's only one issue with this particular movie going experience. We didn't go to Cinebarre so I had to actually watch a movie without a glass (or two) of wine. It can be done, but I wouldn't advise it!