Here's a fashion question for all of you fashionistas out there. Is there a cut-off age for headbands? I, personally, only wear them when I'm working out or going to the beach. I guess I feel "too old" to wear them as an accessory. How old is too old?
I started pondering the question as I was watching The Real Housewives of NYC. Sonja Morgan is always sporting a headband with a giant flower or bow. She's 49 years old. I'm guessing she does not think there's an age cut-off.
While pouring over the new Glamour magazine on the plane over the weekend, I saw that all models in the Oscar de la Renta's fall show wore "jeweled headpieces," aka headbands. Though, these girls couldn't be a day over 25.
When I think of headbands, I always picture the queen of headbands, Ms. Blair Waldorf from Gossip Girl. Keep in mind, she was supposedly in high school.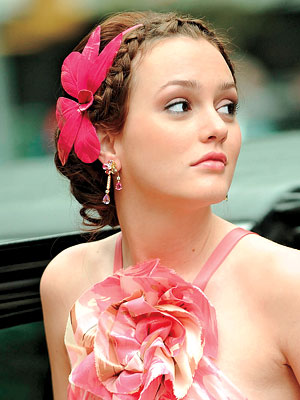 It appears that headbands are coming back into fashion in a big way. Do you love them? Do you think there's an age limit?